BUILDING INSPIRING AQUACULTURE
Do You Have A Farming Project We Can Help With?
Your aquaculture success comes from quality products and professional services. We are confident that our farming solutions can make your aquaculture greater. Here are the reasons you can rely on us.
Using polyethylene, our facilities have little corrosion, less maintenance and a long lifespan, regardless of any locations and conditions.
As the original manufacturer, we can offer competitive pricing by controlling production costs, minimizing waste and shipping directly.
Realizing how critical it means to our clients' farming, we only provide premium and well-tested products and never compromise on quality.

We can deliver within 24 hours if the inventory is available. For OEM orders, the delivery time can be as short as 3 days conditionally.
As the original manufacturer, we could design and produce various models of fish cages according to your demands. Typically we provide the circular cages from 10m diameter to 50m diameter and the square cages from 6m*6m to 15m*15m.
The entire cage system is assembled by three modules: plastic pens, nets and anchoring.  
Our pens are made of HDPE material, with outstanding heat resistance, chemical stability and mechanical performance.
The module includes but is not limited to floating pipes, standing pipes, handrail pipes, brackets, and accessories. 
Our pens are made of polyethylene or nylon material. Both are with outstanding chemical stability and mechanical performance. Polyethylene is cost-effective and nylon is with a longer lifespan.
The module includes but is not limited to the predator net, inner net, and cover net.
The mooring system is a highly customized module, depending on wind, waves, currents, water depth and seabed.
The module includes but is not limited to anchors, ropes, chains, and accessories.
Fish Cage Farming Is The Future



There are many advantages to fish cage cultivation. Without question, high-density farming is the future.
It makes full use of various waters, like lakes, rivers, ponds, and the open sea. No extra construction is required.
It can save your money with a one-time investment. People can expect the investment back after one year
It can provide quality water for the fish. Fish excrement can be quickly discharged to ensure a good water environment.
It can shorten the cultivation cycle. With cage farming, the fishes are restricted in a certain small environment. Within that, there will be less heat loss for swimming. The growth rate and selling are faster.
A fish cage is like a storehouse in the water. For your clients, it is more like a live sales list. Sell at demands!
We always put our partners' interests in the business center. We deeply understand that every success comes from trusted partners. Without your great success, there will be no ours.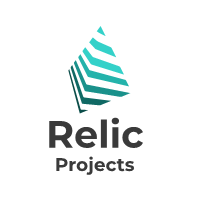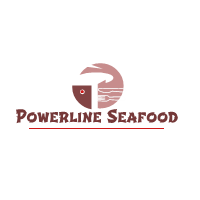 Don't just take our word for it. Check out what our clients say about us.
Their installation team was so professional! I was wondering how to install properly, and they provided a step-by-step tutorial. They are excellent masters!

They offered a free sample before I place an order. From the comparison, the quality is better than our previous one. We are ready to place an order.
After visiting their mega factory, it was amazing! Then I placed an order with over half a million USD value. I am planning to monopolize our local market!
If you have any questions, please quote us anytime. We'll get you back in 24 hours.