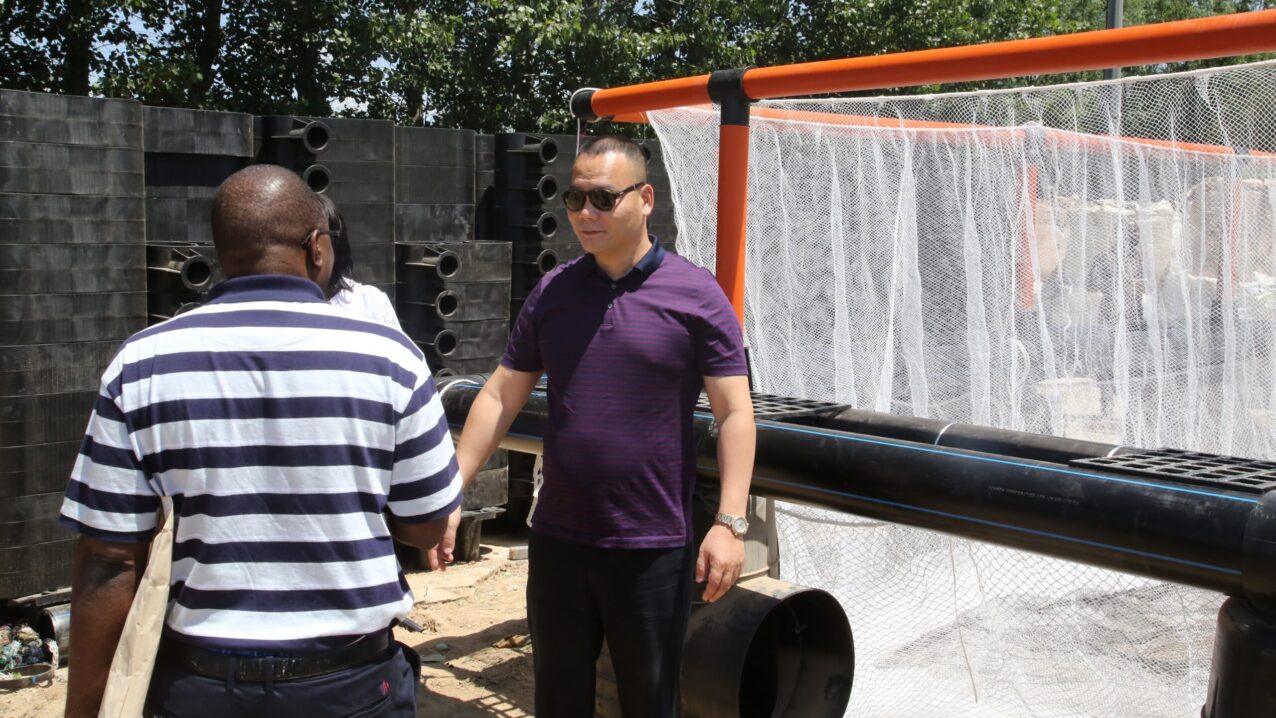 Date:

18 June 2018

Category:

Fish Cage

Address:

Zambia
Mission from Ministry of Fisheries and Livestock
To facilitate and support the development of sustainable, diversified and competitive fisheries and livestock, Zambia authority decide to implement HDPE cage farming practice. We are pleased to provide the solutions.
Key Parameter
In this project, the square cage platforms have been preferred. Here are the key specifications.
Floating pipe, Φ200mm, SDR11, black

Handrail, Φ90mm, SDR11, orange

Standing pipe, Φ90mm, SDR11, orange

Bracket, Φ200mm, black

Tee, 90mm*90mm, HDPE
PE inner net, knotless, 7ply, mesh size 1cm, H3+1 m, 6m*6m

PE inner net, knotless, 18ply, mesh size 2.5cm, H3+1 m, 6m*6m

PE bird cover net, knotless, 10ply, mesh size 3.2cm, 6m*6m
Implement With Profession
Our projects cover a diverse spectrum but all share some common factors; they have demanding specifications requiring exceptional engineering and innovative solutions.